I am looking at which ports are open for a smtp host (this host is not mine), and I am seeing different outputs for each of two tools (MX toolbox port scan and nmap). The nmap scan shows that port 465 is open, but the MX toolbox is not showing 465 at all.
My questions: why would there be a discrepancy, which tool should I trust more, and is there a way to determine what is going on with this port that is causing it to only show for one tool?
Nmap:
Starting Nmap 7.60 ( https://nmap.org ) at 2017-12-21 10:57 EST
Warning: (IP) giving up on port because retransmission cap hit (10).
Nmap scan report for DOMAIN(taken out).net (IP)
Host is up (0.074s latency).
Other addresses for DOMAIN(taken out).net (not scanned): (5 IPs)
rDNS record for (IP): DOMAIN.net
Not shown: 932 filtered ports, 65 closed ports
PORT    STATE SERVICE
25/tcp  open  smtp
80/tcp  open  http
465/tcp open  smtps

MX toolbox port scan: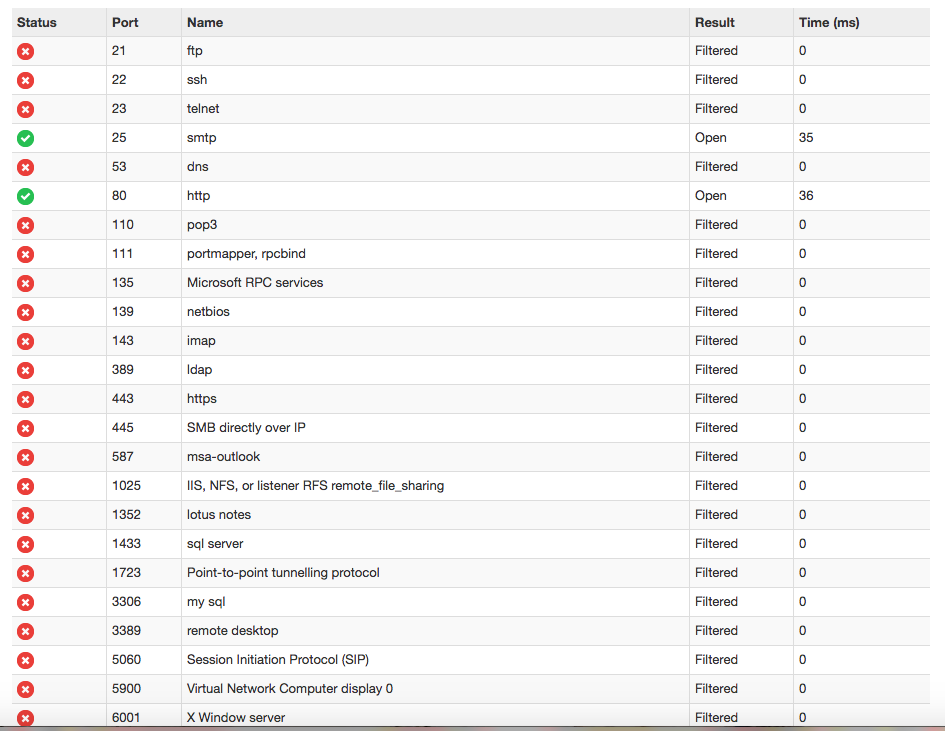 !
I am troubleshooting this for a customer who is trying to connect their email inbox to our software, so I removed their domain and IPs, but I can provide further information as necessary.
Thank you!